About Crystalix game
Many puzzle games offer an endless succession of static screens, but not Crystalix. This new release features a scrolling world bursting with visual surprises. Besides providing a beautiful world in which to play, Crystalix also offers a unique blend of logic and arcade action. In Crystalix, you're a wizard who sets out to cleanse his land of the remains of a shattered comet. To clear away bits of the cosmic debris, you must place game pieces of different colors and shapes over matching stacks of gems. New game pieces roll across the bottom of the screen and will start to accumulate if they're not used. A quick hand is helpful, but you should also plan ahead if you want to clear away all of the pieces of the comet. Staying focused on the gameplay won't be easy, though, as the world of Crystalix is brimming with distracting details. Each stage contains several piles of gems; when you finish off a stack, your viewpoint scrolls across the game world to the next one, allowing you to click on precious stones and gold coins before they vanish off-screen. When you move your mouse pointer over a swarm of lightning bugs or a fish swimming upstream, you're rewarded with a secret animation. From a moonlit forest to a winter wonderland, Crystalix proves puzzle games can be as enjoyable to look at as they are fun to play.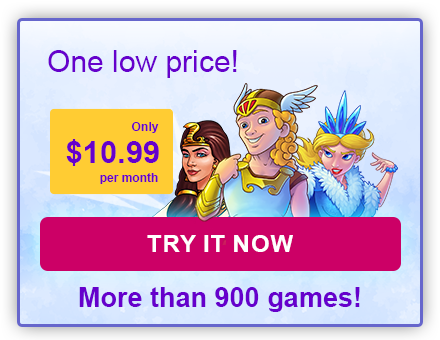 Play Crystalix
Many casual games are made on a flash drive, which unfortunately is no longer supported and you will not be able to play games online. To play a casual game in 2022, you need to download it. Follow the link below and download more than 900 games for free!